Golden Garage Door Service - Garage Door Installation Fort Lauderdale, FL -

954-780-3931
Golden Garage Door Service installs all types of doors. We do all this from the choice you made at any time you feel most convenient for you. We do residential garage door replacements as well as install beautiful, secure doors to your new automotive dealership. Our scope knowledge and skill in the field reaches far and wide, and we use that to perform any installing you can conjure up.
From our large assortment of doors, it would be hard for you not to get something that befits your status or price tag. You can be sure that any door you choose has been made using the best materials and will satisfy your needs.
How Installation Works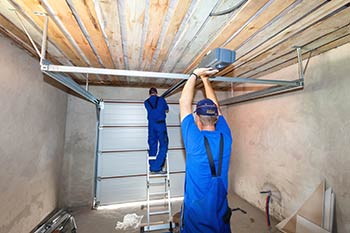 Golden Garage Door Service meetings and client discussions are kept simple. We first discuss the client's needs in regards to appearance, features, special additions and the budget. We then accompany the client to their premises in the Fort Lauderdale, FL and take measurements to know the sizes of the door needed. We then give you an estimate of the total cost of work.
After the initial groundwork is done, we then begin the installation process. Golden Garage Door Service guarantees that it'll fit like a glove.